This is my second sprayer set after my first one from a different vendor sprung a leak. The material seems of high quality (at least better than the first one I got). The internal reinforced tubing makes me feel a tad better about my purchase since that's where my previous unit spring the leak from.
The Easy & Efficient Way to Get Fresh After Using The Bathroom
Stainless Steel Hand Bidet Kit
FREE FAST DELIVERY ACROSS CANADA ON ALL ORDERS $50+ or more- (Save $22)
3 DAY APRIL SUPER SALE … Don't Miss Out
The elegant and ergonomic hand bidet sprayer is simple to use and offers several mounting options for easy installation in any bathroom.
The stainless steel T-valve offers full pressure and spray type adjustability and complete water shutoff for safety.
The extra-long flexible braided hose makes the this handheld bidet one of the most reliable bidet sprayers on the market.
Buy the hand-held bidet (diaper sprayer / shattaf) for every bathroom enabling the entire family to benefit from a fresh clean bathroom experience.
What Does Each Hand Bidet Sprayer Kit Contain? – click here

DUE TO CURRENT DEMAND
PLEASE ALLOW 5-7 DAYS DELIVERY
Still Not Sure ... Have A Question About The System?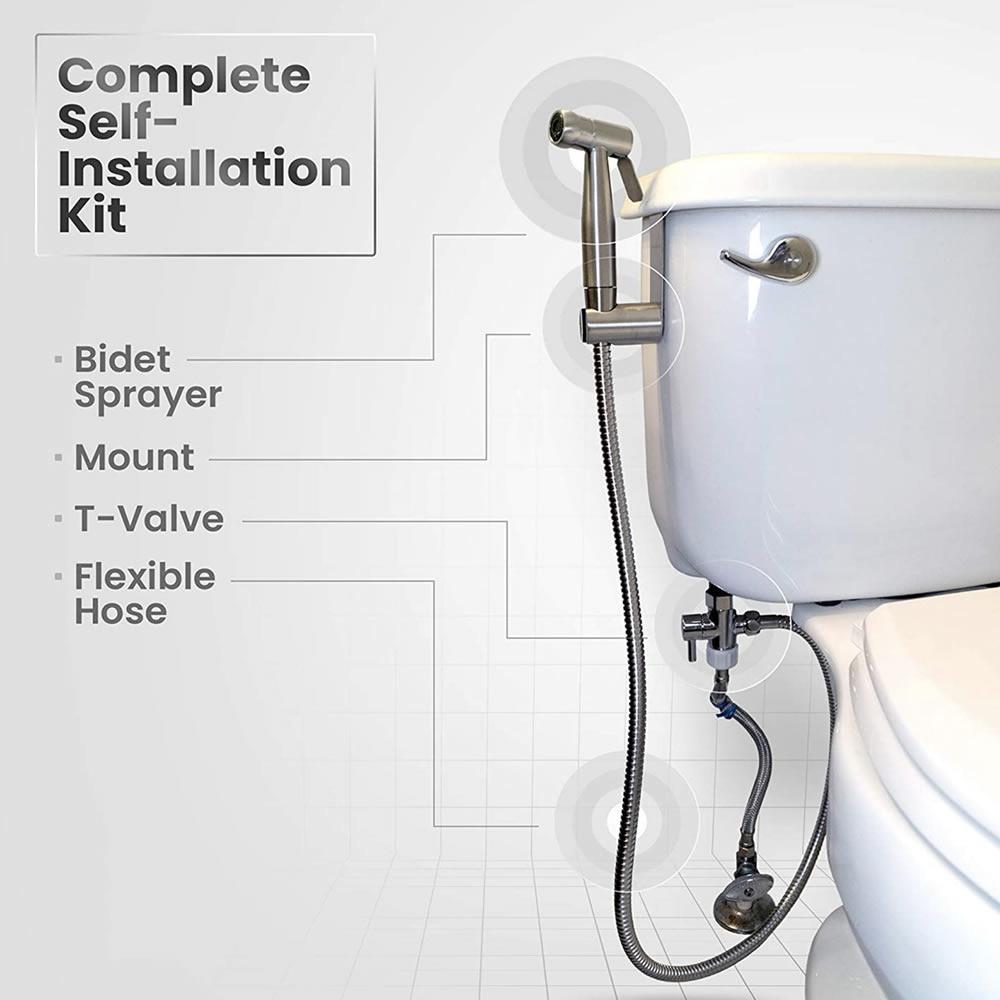 Many people refer to this bidet toilet attachment as a beday, bidget, biday, bedet, badae, bedais, bade, bede, bidett, bidette, boude, bude, buday, ba day, bday, badai, bi day, bidaai, bidea, bideau, bodae, bouday, buday, buhday, booday, bedit, bidae, videt, biddet, bidee or baday toilet.
No matter how you spell it, we want you to know you've found the premier stainless steel hand bidet toilet kit here